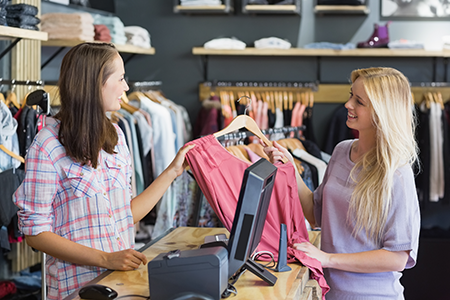 4 Ways to Increase Customer Loyalty
Did you know that 50% of your current customers prefer using your product or service and would like to spend 31% more than the new customers? These statistics clearly reveal the impact and significance customer loyalty brings to the business. This article shares some valuable tips that would surge the number of loyal customers.
What is Customer Loyalty?
Customer loyalty stands for a customer's willingness to associate with a brand again and again. It is because the services offered by you have enriched their experience.
What Customer Loyalty Matters?
The main purpose of starting a business is to establish a solid reputation and drive revenue. Customers spend their time and money with the brands they are loyal to. The exhilarating experience they had with your brand is generally shared with family members and friends that drive referral traffic to your business.
The cost of getting new customers is greater than the existing ones. Businesses must focus on retaining the ones associated with your brand for a long time rather than devoting their attention to the new ones. Show Your Gratitude
By introducing a loyalty program, you are expressing your gratitude for their business and loyalty. In reality, it's not just you who has introduced it but has been incorporated by the competitors. What sets you apart from them? Laundromat POS systems can send handwritten notes on occasions such as holidays or as a purchase confirmation email on your behalf
Establish a Personal Relationship with Every Customer
Knowing your customers at a personal level can help you win customer loyalty. This helps you establish a good rapport with every customer and give important information that can be implemented during follow-ups. Give them an exhilarating experience from starting till the end with a dry cleaners POS system.
Know Your Regular Customers And Invest More In Them
There are customers who don't leave you when your business turns upside down. It is worthwhile to be grateful to the ones who have made the journey successful and devote extra attention to them. These customers need attention, and investing in them would foster long-term loyalty. Introducing a point of sales system in a small business can help you identify them.
Ask For Advice And Listen To Them
Certain businesses ignore the customers' feedback or won't make efforts to improve their functioning. As a business, you should take criticism in a positive way and make amends as and when needed. If your customers tell you to make your store more organized, enforce it strictly and inform them about it. It is an amazing way to tell your customers that you're taking the feedback and working on things that need attention.
In Conclusion, the Cleantie POS app isn't just another POS software but benefits businesses and customers alike. Use this cleaners app to win the loyalty of existing customers and boost your revenue at a fast pace.