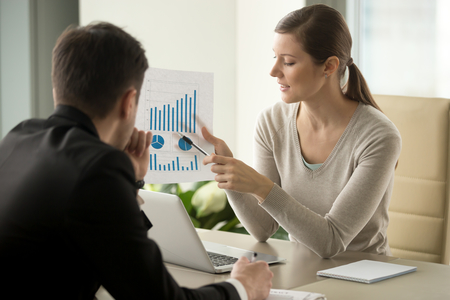 5 Customer Retention Strategies to Grow your Dry Cleaning Business
Attracting and retaining customers is an art. It goes without saying for any business. Nevertheless, it requires passion, skill, and effort to welcome new customers without losing existing customers in a business-like dry-cleaning. However, with simple tips, you can learn to increase your customer count. You can have repeated customers at different locations, which is excellent for the growth of your business. We bring you some essential tips to enhance customer retention for your dry cleaning business. Without further ado, let us highlight some of the vital points that improve customer retention for your dry cleaner:
Train your team:
Your customer service team is your asset. You must provide them with sufficient training so that they understand customers thoroughly. The customer service team should be knowledgeable, spontaneous, and friendly to answer all the customers' doubts and queries. Your customer service is essential for the growth of your business. Ensure they are well-trained to let your customers know that they are crucial.
Communication is the key:
Keep the transparency between you and your customers. Communicate clearly with them and understand their requirements. It would be best if you never force your opinions on them. Listen, think and communicate. Customers appreciate when they are heard. Therefore, talk about how your customers want to talk. Keep them the priority.
Loyalty programs:
Loyalty programs: Loyalty programs are magic. They do wonders and bring back old customers and attract new customers to the offers. Customers feel connected with the business when you offer to lure loyalty programs. It encourages customers to take your services over and over again. Loyalty programs require a streamlined process and time; however, you can hit the bulls-eye with solid marketing and word-of-mouth game. You can also use a professional dry cleaning app to create loyalty programs for the customers.
Transform upset customers into life-long clients:
It sounds complex, but it is not impossible. If somehow your customer gets upset over something, take it as an opportunity and make them feel important. Listen and understand what went wrong and amend things accordingly. Never defend yourself. Accept your mistake and try to alleviate the situation by showing care and respect towards the customer. Moreover, you can offer discounts and services or any other measure to get control over the situation. Treat upset customers like royalty, and they will be your life-long client.
Execute Garment Management Technology:
Garment management technology boosts your business growth exponentially. It has undoubtedly become one of the essential processes in the dry cleaning business. With garment management technology, you can manage the number of garments in the store. The easy-to-use technology helps you keep track of misplaced or late clothes rather than letting you handle everything manually. It enhances efficiency and enables you to provide a high-quality customer experience. Utilize the above points and witness the increase in customer count for yourself. You can also incorporate professional and easy-to-use dry cleaners app to provide your customers unique services. Cleantie is your one-stop solution to help you create a dry clean app for your business. Use the innovative dry cleaners app and improve customer retention.